New Director General at SLAASMB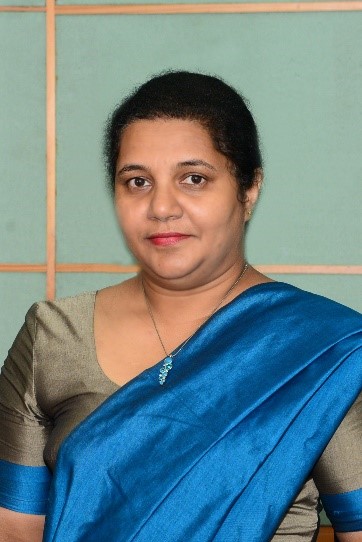 Mrs. Anusha Mohotti has been appointed as the Director General of the Sri Lanka Accounting and Auditing Standards Monitoring Board (SLAASMB) with effect from 1 October 2020.
Mrs. Mohotti being the fourth Director General of SLAASMB, has been with SLAASMB for over 20 years and is well acquainted with its regulatory activities. Prior to the appointment, she was the Deputy Director General and has been performing the role of Acting Director General.
Her experience of over 31 years includes exposure in accounting and auditing in the commercial sector as well. Prior to joining SLAASMB she has served as the Financial Controller at Carsons Group and has had her experience in auditing at Ernst and Young.
She is a Fellow member of the Institute of Chartered Accountants of Sri Lanka and the Chartered Institute of Management Accountants of UK. She holds a Bachelor's degree in Business Administration from the University of Colombo and a Masters' degree in Business Administration from the University of Leicester.
SLAASMB established under Act No. 15 of 1995 is the sole authority in the country vested with the regulatory power to monitor the financial statements of economically significant entities to identify violations of compliance with Sri Lanka Accounting Standards and the sole authority empowered to inspect the work of the auditors in the country.